Students! Did you do your profile survey? Check your email for a chance to win a £20 voucher and tell us what you think now!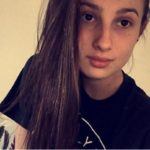 Hey everyone! Thank you so much for everything! This experience has seriously been so remarkable! I have learnt so much from all the students and other engineers and I've loved answering everyone's questions. This experience has really helped me show that everyone can be inspiring in their own ways and that anything is possible! I couldn't believe when I was asked to join the competition and I really didn't think I would win because all the engineers have been remarkable and were all so experienced compared to me! This has been a brilliant accomplishment for me, being 17, thanks to the votes of the students! But by just being myself, I got to help all the students, even make friends and win for charity! All the students have inspired and motivated me to keep working hard and they have showed me that every step is important in life due to their questions and asking for advice with engineering and life in general.
I'm an Engineer is really such a remarkable experience as it provides so many opportunities for students and helps motivate people in so many ways! Everyone gets to meet and learn different characters and personalities through the people they meet through it and it helps show the endless opportunities that people can choose in engineering! It shows that engineering of any sort is not an impossible goal but one you have to work for and be passionate towards! For me, I struggled with science and now I have ended up as a space engineer! Nothing is impossible!
But in conclusion, I want to thank everyone from the people who made I'm an Engineer and all the supporters! But most of all, I want to thank all the students who have been so amazing and so passionate! You have also motivated me to aim for me dreams and rethink my path of engineering some more. It's seriously been so incredible. I wish you all the best of luck and thank you for your time towards all of the I'm an Engineer-ing and taking the time to talk to me.
Engineers! If you'd like the chance to win funding for your own public engagement work, apply for the next I'm an Engineer, Get me out of here: imanengineer.org.uk/engineer-apply